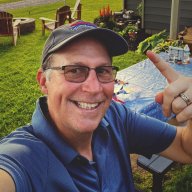 Apr 7, 2009
4,012
1,537
First Name

Joe
Dear OEMs,
Your car shopper audience isn't captive.
You can buy a Car Anywhere.
You can buy a Nissan Anywhere
Our industry serves stealth shoppers that baffles everyone. Beware un-intended consequences of well meaning ideas.
Uncle Joe Rule #43:
"Dealers are like snowflakes, no 2 are the same"
Uncle Joe Rule #88:
"Car shoppers make 2 big decisions; #1 What car, #2 What Store."

OEM's strategy talks should sound like this:
"car shoppers on our dealer's site are in the final hour of car shopping. We're in a zero sum game, our efforts should support a
superior
shopper experience 1st, all else follows."
HTH
Joe
p.s. an attribution model isn't to be trusted until it can forecast a dealer's sales, until then, it's a lab project.
Last edited: