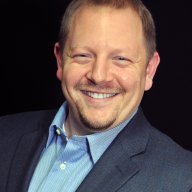 May 1, 2006
3,153
1,975
Awards

1
First Name

Alex
DealerRefresh and Digital Dealer have teamed up to get more people to their virtual event this year. I'm attending. Jeff is attending. Many from the DealerRefresh community are attending too.
Here's a chance to go for free:
Enter to win free Digital Dealer tickers here

Digital Dealer Virtual
,
October 6-7, 2020,
will bring the auto retail community back together again to reconnect, reinvent and reignite growth through powerful networking and learning opportunities. There will be 50+ actionable educational sessions covering the latest strategies in dealership operations, sales, marketing and fixed operations. The Digital Dealer Virtual Experience will feature top auto retail solutions providers showcasing their latest products/solutions. Attendees will be able to access demos, educational content from exhibitors, product catalogs and related materials in each vendor's virtual exhibit space. They can also engage and connect with exhibitors by scheduling meetings, participating in live chat, and meeting face-to-face in the exhibitor's virtual booth and meeting space.
DealerRefresh is giving away five all-access passes to lucky dealers who complete this brief form. The contest ends and winners will be announced on Sept 25.