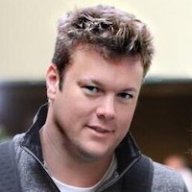 May 1, 2005
4,065
1,522
Awards

2
First Name

Jeff
Title:
Performance Improvement Consultant
Reports To: Senior Manager, Training and Consulting
This organization believes that each employee makes a significant contribution to our success. That contribution should not be limited by the assigned responsibilities. This position description is designed to outline primary duties, qualifications and job scope, but not limit the incumbent nor the organization to just the work identified. It is our expectation that each employee will offer his/her services where ever and whenever necessary to ensure the success of our endeavors.
POSITION SUMMARY
The Performance Improvement Consultant delivers customer consulting on Digital Marketing, Sales Process and Service Process best practices, as directed by OEM or retailer need or request. Prior to consulting sessions prepares any required course materials, conducts setup, coordination of all details with Project Manager, Strategic Marketing, customer and others as appropriate. The Performance Consultant will exhibit thorough knowledge of Cobalt's Advertising, Core Website, Services and Analytics. They are experts in dealership business processes and their individual dealership sales and workflow. Possess the capability to present sessions to large audiences with an average instructor effectiveness rating of not less than 85%. Represent Cobalt as an industry expert at industry events and with strategic relationships both in person and online.
PRINCIPAL DUTIES & RESPONSIBILITIES
Essential Functions:
The Performance Consultant will be focused on Cobalt strategic accounts and will use speaking and consulting engagements to help facilitate winning additional OEM and dealer group business. The Consultant will also be responsible for being Cobalt's voice in the market place, positioning Cobalt as the expert in automotive digital marketing.
The Performance Consultant is responsible for planning, customizing and delivering onsite consulting and coaching sessions on Cobalt products and industry best practices to our customers. Our customers consist of OEMs, and automotive dealers that are General Managers, Dealer Principals, Sales Managers, Sales Representatives and System Administrators. The Performance Consultant is able to demonstrate and utilize effective classroom presentation skills, facilitation skills, individual coaching and adult teaching methodologies. They also must be able to represent Cobalt at industry functions and in major OEM speaking engagements.
The Performance Consultant is also responsible for collecting customers input and providing written feedback to the appropriate departments in order to improve process, communications and product functionality.
The Performance Consultant is responsible for the promotion and sale, of fee-based consulting services to existing customers. The PIC will use industry and OEM events and onsite training opportunities to develop the trust to establish a consulting relationship for future consulting services.
The Performance Consultant Level Three is responsible for training OEM certified courses. The PIC will accurately represent the OEM, their business practices and marketing focus in all workshops, classroom sessions and onsite as appropriate.
In addition to instructor-led training the Performance Consultant will assist with the need to analyze, identify and justify future training needs for customers and partners and new curriculum needs as appropriate. May be required to develop or assist with development of training modules, which include instructor-led, self-paced guides, student and instructor workbooks, tests, answer keys and case studies.
Secondary Functions:
Assists with the curriculum needs analysis and development of entry and advanced level courses for customers as required. Performance Consultant will gather all pertinent subject matter information. This information will be organized and formatted into documentation based upon the guidelines established. They support that curriculum content is maintained or modified as required. Works to ensure comprehensive course content to meet all student needs and builds the competencies required to ensure our customers successful improvement of sales performance and enhancement of Cobalt's corporate reputation. .
KNOWLEDGE, SKILLS, AND ABILITIES
Working knowledge of automotive dealership business process; sales, fixed operations and business development processes.
* Working knowledge of digital marketing best practices.
* Working knowledge of automotive eCommerce practices
* Ability to handle all customer situations with a professional tone and manner.
* Prior experience in formal education, training techniques and adult learning theories.
* Knowledge of internet or application service provider (ASP) platforms, technologies and applications.
* Proficiency with Microsoft Office applications including MS Word, MS PowerPoint, MS Excel and Outlook.
* Excellent written, verbal and presentation communication skills.
PREVIOUS SKILLS OR EXPERIENCE
* 5+ years automotive retail sales and Sales Management experience required and working knowledge of automotive dealership structure and business processes is required.
* 7+ years progressively responsible work experience.
* Prefer consulting experience in an Automotive environment.
* Experience with Internet delivered programs.
PHYSICAL REQUIREMENTS & WORK ENVIRONMENT
* 75+% travels is required. Travel via airplanes and cars required.
* Extensive use of computer, mouse, and keyboard.
* Fast paced, deadline oriented environment.
PLEASE COMPOSE YOUR AD AS YOU WOULD LIKE IT TO APPEAR IN VARIOUS JOB POSTING SITE
Salary DOE.
Please send resumes to:
[email protected]
fax to: 206-374-0230
Or mail to: 2200 First Avenue South, Seattle, WA 98134-1408