Mar 21, 2012
657
857
193
First Name

Ryan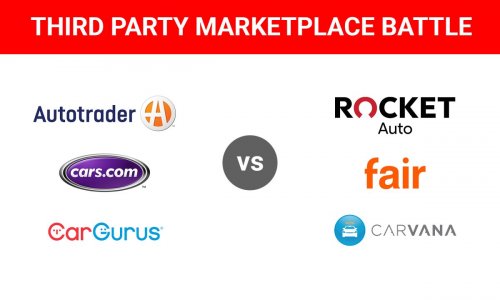 For the last decade-plus, dealers (and consumers) really only had 3 major third-party marketplace sites - Autotrader, Cars.com, and Cargurus.
However, the third-party landscape appears to be on the verge of changing, and it will be interesting to see how it all plays out.
What's causing this shakeup?
First, Carvana has been experimenting with listing external dealer inventory on their website for over a year now. They've disclosed this on earning calls and have a small pool of dealer partners that uphold their "quality standards." We'll have to wait and see if they expand this program.
Then last week, Quicken Loans / Rocket Mortgage launched RocketAuto.com, a third-party marketplace that handles all customer follow-up, financing, etc, and sends near finalized deals/leads to partner dealerships. The success of Rocket Mortgage leads me to believe they will be a force to be reckoned with and a worthy competitor against Carvana and Vroom (who, ironically, Rocket currently powers).
And finally, Fair.com (originally started by TrueCar founder Scott Painter) announced they were soon pivoting to a third-party marketplace model very similar to RocketAuto.com.
I'm positive the "legacy" third-party sites like Autotrader see this upcoming battle unfolding. They've all slapped together cursory features like "shop at home" badges and search filters. Furthermore, Autotrader has their poorly executed and rarely used "Accelerate My Deal" digital retailing feature, CarGurus is launching "CarGurus Convert" digital retailing, etc. They all have the resources to put up a good fight to retain their market share against these new entrants.
Don't get me wrong, most customers aren't ready to buy a car 100% online (yet), so there is still a huge market for the legacy third-party sites. So, the third-party legacy sites have a delicate balance of retaining their existing business model to serve consumers and keep dealer partners happy (who are often averse to change), while also gently pivoting to a model that incorporates features of RocketAuto and the likes.
So, how do you think this will all play out?