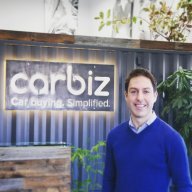 May 17, 2010
34
19
First Name

Evan
Can someone point me in the right direction to accomplish what Vroom.com does with their vehicle options display? They somehow manage to display factory adds of vehicles (packages or options) and detail exactly what those packages/options include. Very clean and customer friendly.
Click on the link to see a detailed image of Vroom.com accomplishing this...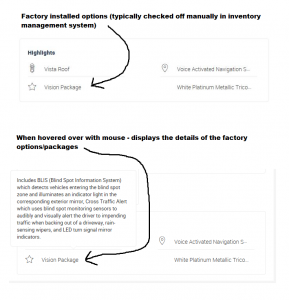 For example - vAuto is not able to send me data on our cars in a format that can be manipulated to function like this. I also checked Homenet - no go there either.
Ideally looking for the company that is accomplishing this for Vroom. Our site is fully customized, including the inventory pages, so we could handle getting the data in a variety of formats. Thanks for any help!