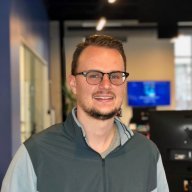 Feb 14, 2019
7
6
First Name

Andrew
Great post Joe. I enjoy your content the most on this forum, you need your own sub forum or something.

The race to the bottom was really started with vAuto. It was always my opinion that every used vehicle stood on its own as a unique entity. I found it laughable that my one owner, never been hit peach was being compared to the guy across towns' former wreck that had a checkered out of state history. It's a disincentive to being a reputable retailer when its a price>value war.
The only way you get into that WAR is when you HIDE the stuff that you do that makes you great. Do you show your RO's upfront on your recon work? Do you tell them what warranties they get, why your dealership is the one to purchase at, etc BEFORE you try to sell them. Again, price is only the issue in the absence of value. Once the customer understands the value and the reasoning behind the price, it makes it much easier and makes you look much more credible - ESPECIALLY when they shop you at another dealer and they are hiding everything!