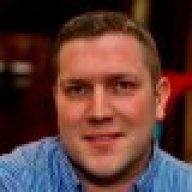 Jun 6, 2013
22
3
First Name

Jason
How is everyone tracking website conversions? I have been on the fence about using a few different techniques. Here are a few things that I am considering using to factor some more realistic results.

1.) Excluding all unique visitors that have NOT been been on SRP or VDP.
2.) Track the time on site and page views of users that HAVE submitted a lead and count the visitors that match or above the average but have not submitted a lead as a lead or half lead.
3.) Possibly count visitors that have been to the site more than once as 1/2 a lead.

I would use the above 3 methods on a quarterly sample and not a monthly.

I know these numbers would show improvement over current tracking, and that's not what I am looking to accomplish. I want something that's going to provide better ratios for A/B testing and more accurate results, proving that it's not all about the "Click". I don't want the reports to turn into Cobalt's convoluted soft leads high funnel, low funnel marketing CYA reports.

Cobalt tracks people that visit your hours and directions pages, and lumps in your service/parts leads with sales leads. They are extremely graceful at manipulating the results of their websites performance especially when you compare them to the end of the month CRM sales results. And not to forget how every month they are "excited" they are to share the results with you!

So what are your methods? What do you count? And most importantly how are you using your info to grow and improve?
1
Reactions:
Brad Burlingham