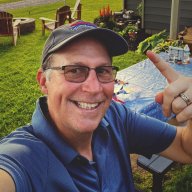 Apr 7, 2009
4,076
1,582
First Name

Joe
What if there was a way to auto-magically improve Leads?
For a moment, forget about HOW to do this and think of attributes that could be added to make the lead better for buyer and seller.
Attributes like:
Prior Customer?
Been on your site before?
Car shopping sites visited (all)
Models viewed
Total Time Spent Car Shopping
Soft credit pull
Household income
current vehicle payment
number of payments left on current vehicle
Social media profiles (Facebook, Linkedin, Twitter)
Take the technical limitations off... forget about HOW to do this. What info would you like to see on a lead?
Thoughts?
1
Reactions:
craigh