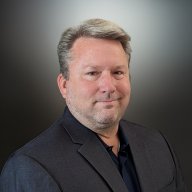 Apr 30, 2009
335
158
First Name

Drew
Very interesting article...
https://time.com/3158893/smartphone-apps-apple/
The ComScore whitepaper (link in article) - is also a good read.
And this one --
http://qz.com/253618/most-smartphone-users-download-zero-apps-per-month/
To re-post what I have said in this and other forums over the past year ... I think my opinion remains the same:
Dealers (and most retail outlets - Amazon, WalMart, Target, BestBuy) are still having a hard time getting consumers to install and KEEP INSTALLED an Android or IOS app - as most people will just go to the retail website (and expect it to be mobile friendly). Even brands with high loyalty and brand awareness have this problem.

I looked at a mobile app vender apps on Android that they have published ..

http://goo.gl/vH4sxo

Almost all the dealership apps have less than 100 downloads.. a few have 100-500. Do we really want to pay $1000/mnth (est cost of most apps) to only engage 500 people...and that is assuming they all still have the app installed!

As another example... at the most recent GM Digital Summit I asked how many people had downloaded the MyChevrolet app

http://www.chevrolet.com/mychevrolet.html

... they refused to comment.

So I did some checking... the Android version has between 100-500k downloads (pretty sad for how many Chevrolet cars/trucks are sold), IOS does not share DL info. It also looks like they gave up on the CHEVROLET branded version... as the IOS version now just links to the OnStar app.

For Toyota -- it looks the same. Only 100-500k downloads on Android, IOS is non-reporting. Also pretty sad for how many Toyota's are sold nationwide.

Most stats and surveys show people mainly use apps and programs on their mobile for games and entertainment. Think about it... would you rather want to install and download an app to read news, or just visit

http://news.google.com

-- install an application from Amazon.com, or just visit

http://amazon.com??

Websites are (and should) becoming more mobile friendly. Visiting a site on your mobile should be just as seamless as a desktop. We need to push our website vendors to be better at handling mobile traffic (which we are)....rather than pushing the customer towards an app install - of which we will have no control over due to publishing requirements of the Android and IOS platform - the vender in that case holds ALL the cards.
What do you think ... and have any of you seen success with a dealer only app?