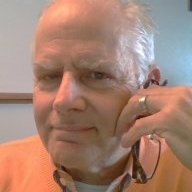 Feb 14, 2018
27
4
First Name

Jim
DealerRefresh Colleagues - I invite vendors who have a need to build market leadership to
contact me
. I provide clear and compelling marketing journalism content that conveys your product/service solution and ROI value to auto dealers.
I have been writing about automotive retail technologies and services since 1992. I have a solid book of retainer clients who I invite you to ask them how they value my services.
I'm busy, but have some time to sell.
Vendors hire me to research, write and produce: whitepapers, articles, case studies, press materials, special reports, capture video testimonials, and provide media relations support for NADA, etc.
See more on my
LinkedIn profile
.
Jim Leman
847-840-0784
[email protected]