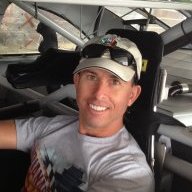 Apr 13, 2012
155
120
First Name

George
Do you work at a car dealership, are either slow or furloughed, and want to improve your skills?
Just imagine, coming out of this CV crisis with new skills, and increasing your value to the dealership?f I just generated 50 coupons for a 100% discount to our Google Analytics Automotive Training & Certification. This offer is valid only for the first 50 dealership employees, managers or owners at a dealership. I also commit to helping these 50 students with screen-share or phone support during the month of April, so let's get started right away.
Our e-Learning is always free to our consulting customers, but retails for $399 for a 4-month subscription to non-customers. We are pumped to offer
50 lucky students a free
, proctored Google Analytics experience.
Email me your contact info to
[email protected]
and we'll email them back a unique coupon code they can use until 12/31/2020.
**This offer is for DEALER EMPLOYEES ONLY!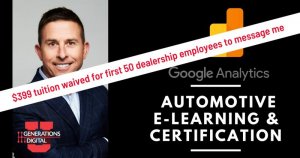 Last edited by a moderator: