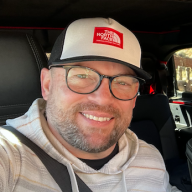 Dec 4, 2009
344
327
Awards

1
First Name

Dan
Only thing you are likely missing is counting your web site traffic that Cars.com generates into your site that converts faster and is attributed to your website sales. We don't withhold your information to spike leads and instead focus on driving more people directly into your website which converts to sales at higher rates than leads direct from 3rd parties. Do this analysis and we move to your #1 source of sales.
@Alex Vetter
what percent of dealers have given their Cars rep access to their Google Analytics and do the reps know how to include Referrals as part of their account reviews? You make a great point that I've stressed in many of the Forum posts of "kill the 3rd parties!". Everyone focuses on leads and doesn't look, know where to look, or have access to look at their site Referrals or even Assisted Conversions, Top Conversion Paths, etc. You should have someone at DI come up with a webinar series, lunch and learn, of "How to fully measure ROI of 3rd party classifieds".
@BillKVMotorCo
$380 per isn't bad but if you take your entire spend, all channels, against all sales, where are you at? We tend to land in the $400 per sold taking all New and Used into the entire budget (includes websites, leads, traditional, database mining, etc).
2
Reactions:
craigh and Jeff Kershner