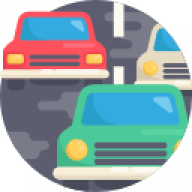 Feb 14, 2020
41
22
First Name

Jim
New disruptor world according to Carvana.

They bought a 2014 RDX this morning via Manheim Simulcast w/ MMR $14,000 for $15,200. Their buddies at CarGurus say Retail IMV is $16,300. But, their private seller cash offer on CarGurus.com is $12,700-$13,500 from guess who? Their buddies at Carvana. That $15,200 auction purchase today will quickly become $16,000+ with buyer fees, transport, reconditioning etc.

So, how the heck does the math work for them to make money?

Carvana says their GPU is $2,800 and rising. Can't be from bidding cars at auction. Bingo! The battle for private party is going to get very nasty this year between the big dogs - Carvana, Carmax, Vroom, AutoNation.

Just 2 quick points: Private seller could net $14,500 - $15,000 selling the RDX through a consignment dealer. And consignment dealer could have that RDX on their lot for FREE and earn approximately $1,200 -$1,500 margin selling it.