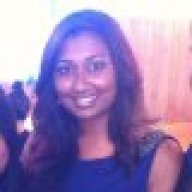 Dec 13, 2011
60
43
First Name

Subi
Wait… Don't leave!

This one is for you. The quiet, reserved one or the one who just is tired of being hushed. Don't leave…. I stand by you!

I am growing SO tired of the know-it-alls and the bullies in OUR forums. I am proud of our sense of community in automotive. The fact that so many competitors come together and help educate and share with each other is phenomenal. Until… people come around and feel the need to berate to make a point.

I'm not a confrontational person. I personally don't like going toe-to-toe just for the sake of it, but push me far enough and you'll get a push back that you won't see comin'! Not everyone has the same voice, but that doesn't mean they are any less qualified to speak!!!!!!! (<- Notice the many exclamation points for emphasis)

Be respectful. Be open-minded. Because, I have some news for you… what you have coming out of your mouth… is an OPINION. Of ONE individual. You may have supporters, but that doesn't mean your opinion is made of gold. There are a million ways to do things in dealership and throughout this industry. Not one. A Million! So, sometimes… it would be nice not to feel bullied because someone has an opposing view. I don't know if you know this, but people are staying off many of the forums these days. In fact, I have seen more Facebook Automotive groups pop-up in the last 6 months than posts on these forums.

Now, don't get me wrong… I owe EVERYTHING to the forums. DealerRefresh was my saving grace when I was a newbie trying to stay afloat and run a department that was handed to me as an unqualified Internet Manager. My story is not unique, I'm sure MANY feel the same. Let's stay on these forums and help them to grow. They hold INCREDIBLE value to our industry.

I say it often… why can't we all just get along?

Be respectful. Be open-minded. There are so many more opinions that are waiting to speak up if you are willing to allow someone else to have a voice for a change. This isn't directed at one specific person… this is just a trend I've been watching.

To the bullies that don't know if you're a bully… if you always have the last word and your "thoughts" usually run into hour long "debates"… its not because you win… it is because you made people feel like it is not worth it to speak up anymore.

To the voices who don't get enough play… you, yeah YOU. SPEAK UP. Then message me with a link to your post and I'll support the HECK out of you!!! We need more people to speak up. This is how a collective group of thousands of professionals continues to attract the right minds to propel us into progress.

Oh and P.S. Just because you wrote something 2-5 years ago on a topic, doesn't mean its still relevant today. I don't know if you know this, but technology and the people running departments in automotive have evolved. So before you just throw a link to a post you made … take time to truly answer the question being asked.

This has been an episode of Subi's sarcastic rant. Thanks for reading… see you next time!
4
Reactions:
4 people