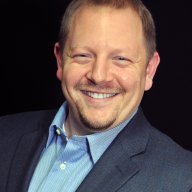 May 1, 2006
3,123
1,923
Awards

1
First Name

Alex
This is why BDC should be in house physically at your dealership. Outsourcing BDC or chat to a third party that you haven't trained inhouse makes no sense to me. They don't know your inventory, can't answer any questions and bug the crap out of people with their mandates for x number of contacts with the potential client. Results is what we're all looking for and a trained in house staff does a much better job in my experience.
With a scalable process that is repeatable and consistently trained in the dealership, I would agree with you. If the in-house BDC investment were rock solid year over year and not impacted by outside market forces, I too would agree with you. If the BDC were capable of each agent making more than 12 calls per hour, I would still agree with you.
However, I don't agree with you. And this is coming from a guy who ran BDCs in his dealer group firmly under the belief system you stated.
In hindsight, I was not able to ensure a BDC process that burned the phone lines at the capacity the investment required. I struggled to keep good people motivated. And many of the candidates I was given were failed salespeople who management thought were good people. I ran a department like this for 6 years. I wouldn't do it again.
The model I wish I had: Outsource the mundane and feed my BEST people with the customers the outsourced call center engages on my behalf. The call center and I will work together to refine the talk tracks and process that makes things as smooth as possible for my customers.