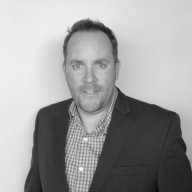 Feb 20, 2013
19
16
First Name

Mike
Over the last year, since most of these changes referenced in the article went into effect, we have found that campaigns that are open and we aren't focused on targeting a specific person or look-alike audiences, deliver much greater returns for our clients. When we had access to all of the data that was made available in Facebook we always ran split tests using specific targets vs an age/geo only ad set and found that often times the open campaigns performed as high as the most targeted campaigns. Even if the data provider says they've identified huge segments that are in-market - there are infinitely more people that data shows that aren't necessarily "in-market" but our ads may generate their interest.
On Facebook and Instagram it all comes down to the creative - if you use dull inventory images with bad inventory overlays you won't see any return on your ad spend. The creative (video!) is now the most important part for generating leads and messenger conversations.
Do you see anything different with your dealership (or dealership clients)?
1
Reactions:
Billy B