Sep 10, 2020
8
5
First Name

Brian
The last thing anyone wants to hear about right now is the "next best product". I hope this opens up meaningful discussions around dealer process automation. Specifically around how to find deals in less time/stress.
We recently launched
MyAutoHound
. It automates the auction stalking (face-to-screen time) required to win consistently on the ACV platform. We've partnered with them to allow dealers to set strict buying preferences (auctions type(s), vehicle preferences, condition requirements).
Every listing that matches your detailed buying preferences (up to 10 unique searches), we'll send you an SMS/text message along with update your personal dashboard. Our current dealers are buying 300% more per month in 1/10th the time. They just sit back, wait for texts and bid accordingly.
This filter is no problem for MyAutoHound: Green light, 4WD trucks, 2011-2013, no live appraisal, reserve met, diesel, no carfax announcements, no rust damage and no mechanical issues.
Pretty much any filter you can think of, MyAutoHound can handle.
Yes, it does cost money...$200/mo. And yes, everyone would go out of business if they bought every tool that would pay for itself after the first purchase/sale. We priced it at a point that is less than most wholesale buyers ask for per vehicle and you couldn't hire an assistant at ~$.30/hr ($200/730 hrs in a month). If you buy on ACV, give us a close look.
There are easier way to buy online in 2020!
Work smarter and you'll see your bottom line grow.
https://myautohound.com
Please Note:
We originally built this in-house for a dealer. We didn't come up with the idea...they asked for it.
Happy buying!
Brian, MyAutoHound Co-Founder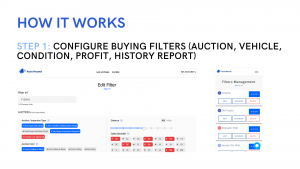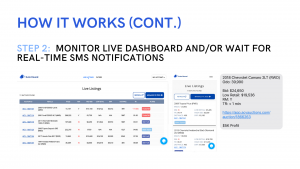 1
Reactions:
jscole86