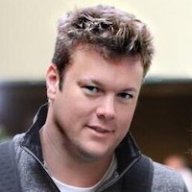 May 1, 2005
3,927
1,428
Awards

2
First Name

Jeff
Prices are GOING UP!! And not just the value of used vehicles. It's EVERYTHING. Today's market took a DUMP with this news.
Top officials at the Federal Reserve are doing what they can to sugar coat what's ahead for our economy, telling us we may hit a "transitory" period of inflation that will settle by 2022. But Bank of America is saying something different...the bank's latest earnings call commentary warned "at the very LEAST" transitory HYPER-INFLATION is ahead.
Mr. Glenn Beck explains what this means for prices of used cars, food, wood, gas, AND for the economy…
Glad I held onto my 2008 MB C-Class versus selling it last year.
What are we/you doing to prepare?
2
Reactions:
craigh and Chris Cachor