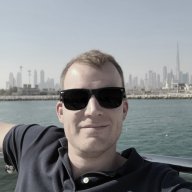 May 19, 2011
1,750
1,234
First Name

Craig
An industry wide VIN decoder would be a major value add in my opinion. In addition to what

@georgenenni

mentioned above, it is becoming a full time job to check all of the right boxes to to make sure we've got the right book values on the different guides in order to build value in our pricing to our customers, generate accurate vehicle descriptions, submit bookout sheets to the banks, etc. and that is with us using vAuto as our inventory source. I know it would be a big hill to climb, but with all the tech out there today I would think it would be possible for someone to figure out.
The big barrier here has always been the OEMs not sharing their data. In the US they are more generous than most countries, but even then it's not complete.
For example, Toyota makes so many Corollas that the VINs can't decode to the exact configuration, so you have to have a Package Code or a Model Code from the manufacturer to confirm which exact trim it is.
Same applies to F-150s - the VIN decodes to an F-150 and often to a trim, but whether it has X accessory or stickers on the side, etc is often not available from just the VIN and must be provided directly from Ford.