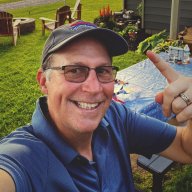 Apr 7, 2009
4,078
1,587
First Name

Joe
Woa, re-read what I wrote and I had an ohshit moment
On this metric alone, CARS is undervalued. But, on a PEG basis, BOTH are overvalued. CARS is barely growing > inflation, where CARG is growing ~20%. With CARG's growth comes a far higher PE, and higher PEs = higher risk (e.g. the execution of the vision falls short).
CARGURUS MUST KEEP GROWING ITS EARNINGS 20% or more YoY. It has all the dealers signed up so
the biggest/easiest way to get there is to raise rates.
1
Reactions:
mikesayre