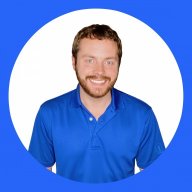 Mar 21, 2012
435
523
Awards

1
First Name

Ryan
You may have the record for a revived thread,

@Ryan Everson

! The gap between the last post and your's is over 9 years LOL

I do agree with what you said. They fly under the radar because of their cost per month. They make it difficult to cancel and they'll even give you three months free if you want to cancel so you likely forget about it (I did that). Ultimately, very few leads and sales over the years. Figured cost per sale ended up at around $400 to $500 per which doesn't sound bad unless you compare it to our average. That annual cost of $8,000-$9,000 for the group could be spent else where.
Lol I wanted to vent about wasting 2 hours on the phone with their rude support without creating a whole new thread.
But yeah CarsForSale is good for 2 sets of dealers:
1) Small independent dealers who can't afford a full-featured website. The $99 price point for a dealership website is tough to beat.
2) Dealers with a ton of used inventory (200+) that can help overcome the typical low lead volume it usually generates.
For the average dealer, even at the low $99 price point, the ROI usually doesn't pencil. That being said, I've seen dealers waste a lot more money on stuff like poor performing used dynamic SEM campaigns.
Ultimately, I just wanted to shine a light on an expense that is probably flying under the radar at a lot of dealerships. Good luck cancelling though, they make it very difficult