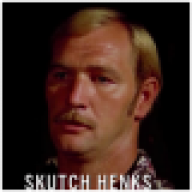 Oct 28, 2014
73
26
First Name

Skutch
Anyone got $8b laying around?
CDK Global Inc., the Hoffman Estates-based provider of information technology to auto dealers, is meeting with private equity firms to gauge their interest in buying the company, people with knowledge of the matter said.
The activist-targeted company, spun off from Automatic Data Processing Inc. last year, is working with Morgan Stanley to explore a potential sale, said the people, who asked not to be identified because the information is private.
CDK had a market value of about $7.8 billion as of Tuesday's close. The company and several buyout firms have spoken with banks to determine if financing a deal that size is possible. At that amount, it may be too large for any individual firm to acquire, two people said.
Article:
http://www.dailyherald.com/article/20150812/business/150819698/