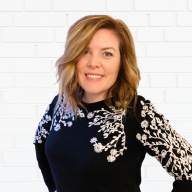 Apr 12, 2019
77
57
First Name

Tabitha
Happy Friday Everyone!
Here's the question of the day: Are you willing to sacrifice months of ranking loss to your dealership's website? As you prepare to migrate your dealership's website to a new platform, there are major steps that must be made to help keep your site top ranking. Let us show you how this may be avoided - with careful planning and attention to small (but essential) details.
Plus!
Grab our Switching Website Providers Checklist to keep you on track.
GET IT HERE.
For a deeper dive into transferring your dealership's website with ease, check this out.
Thoroughly planning your move is a crucial first step in the process of switching website providers to another. At first glance this can be a scary and confusing process for all parties involved, even for us sometimes - and we're experienced vets!
dealerauthority.com
Let us know if you need any help with your site transition!
2
Reactions:
JessicaRobertson and Jeff Kershner