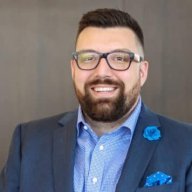 Apr 6, 2009
449
115
Awards

1
First Name

Mitch
"You get what you pay for" be damned. I have a Lincoln franchise and we're forced to maintain a separate, Lincoln specific website. We're hosting that with DealerIspire who I love and is exceptional in many ways. For all their upside, talent, remarkable support etc.. they charge for it. Rightfully so.
I'm sick of a major league bill for our minor league needs. I don't sell enough.

I need a quality solution that our team can customize and dress up. I don't need bells and whistles, we can add those ourselves or do without them.
If you have suggestions of a partner you feel brings great value I would really appreciate the input!