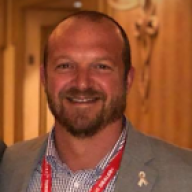 Apr 20, 2009
608
538
First Name

Ryan
I just finished skimming a "Pro Carvana" thread on LinkedIn written by a gentleman that was not affiliated with the industry. His perspective was purely as a consumer. From the original post and the comments to follow, a few things jumped out at me.
Consumers still dislike the process. There have been studies on this, so not really a surprise.

Many commenters expressed that they really didn't enjoy "going in" to buy a car. I'm confident that this is a process complaint not a physical location complaint.

Consumers have no idea how thin margins really are in this industry at present.

This gentlemen that purchased his car from Carvana was proud that he'd avoided the 30% markup at the dealer. 30%

Consumers think they want a "direct to consumer relationship" with the factory ala Tesla, but some of the things they complain the loudest about are OEM mandates of dealers.

In this case, the consumer was getting crushed by autoresponders "to stop the clock" from every dealer he contacted with an invitation to "come on in for the best price." He claimed to have responded with a "do better" message only to receive the exact same reply.
I know "Digital Retailing" is today's hot buzzword and I agree that there is consumer interest in some progressive markets and demographics, but not every consumer, or dealer for that matter, is ready for that. In the meantime, I think dealers really need to consider how they are going to differentiate themselves in lead response.
If it is true that you sell the vehicle at least three times in a transaction; once on your website or in a marketplace to get the "lead," once in person on the test drive, and once in the finance office, then you can't afford to squander that first sale with a poorly crafted lead response. I don't know what the right answer here is, just making an observation for discussion.
How do you grasp the hand of the "handraiser" at lead response and lead them through the purchase process?