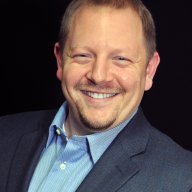 May 1, 2006
2,952
1,639
First Name

Alex
I've been a total asshole to CRM companies since 1999 when I had to use my first automotive CRM. And I championed some specific issues to get pissy about over the last 20 years. One that is still unforgivable is a way to measure the quality of communications, but I'll leave that for another day. Today, I owe CRMs an apology for how many times I've screamed about their poor email deliverability.
My eyes are being opened through my own product and some data conversations with
@jon.berna
.
Emails are getting to customers' inboxes for the most part. The problem is the content of the email. Berna dropped the FQR acronym during our last phone call. FQR = First Quality Response, but Jon was actually using it to explain what really happens. FQR = FIFTH Quality Response. After 5 attempts have been made (not to count all the automated crap) dealers finally give the customer what they originally asked for. And by then it is way too late. The customer has already been trained to ignore your emails and caller ID at that point.
We have a few dealers who do not want to give the customer a quote on the first pass even though the call to action says "Get my price" in some shape or another. Then send a quote out of our system on the 3rd or 5th email and the open rates (we can measure it) are less than 10%. But the dealers that send a quote out of our system on the first pass see open rates well over 50%. And when the customer is actually paying attention to you, magical things follow.
It is proving to me that CRMs don't have email deliverability issues like I thought they did. Dealers have quality content issues in their emails...
and I was guilty of that too.

P.S. this is not a sales pitch. This is a plea to get you to start giving the customer what they want.