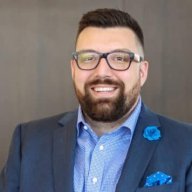 Apr 6, 2009
446
107
First Name

Mitch
I have to start with some props to Dealer.com before I get into my "poor me" rant. We've been with Dealer.com for a couple years now and until a few months ago were very happy with the product and even more so with the service.
Now, we're getting the shaft... hard! If you didn't know, DDC sold about a quarter of it's company to Auto Trader Canada. (Different company then Trader.com, same level of "greasiness"). The Trader product is similar to DDC but the pricing is inflated and some of the features are unavailable. To make matters worse we're more or less being forced to switch to the "Dealer Smart Solutions" platform from what we would love to stick with at Dealer.com. DDC won't take an official stand and say you're switching on this date and this time or else, but have taken the frustrating as all hell line of "well you can stay with us but we're not selling you any new products or features so you may as well switch to Trader or find another provider."
Last week I called to add the DDC video feature to our inventory and they wouldn't take my money! I can't get mad with my account rep because I know she'd love to sell it to me so I'm left to make a little noise. I'm sure they hope we slip away quietly soon. To make matters even worse, if we were to take the proposal to switch to "DSS" (which will be over my dead body), it would have to be a completely new website... we can't even keep our DDC site! Maddening considering the years of DDC "Dynamic SEO"
I know there are alot of happy DDC clients, and I would consider myself one if it weren't for this garbage, but if for no other reason i felt compelled to rant in order to make some noise. Hopefully someone important hears me and realizes they've pulled the rug from under us.