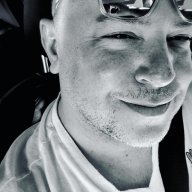 Feb 11, 2015
2,493
764
First Name

Alex
I get being up front and demanding but DealerOn is a great company to work with, in my experience.

I don't think stamping your feet and demanding a refund is conducive to building a relationship with a partner who holds the keys to such a critical piece of our operations. To that end I think it's massively important to communicate with them over this but if you're willing to flippantly wage a stand off I think there's bigger problems at hand.

I don't think it's as systemic as Dealer.com which is why i'm particularly willing to stick my neck out on this.
Agreed.

This seems to be happening more regularly now with a multitude of website vendors which leads me to suggest constructive steps a dealer can take during such outages:

1) Use a tool like

Site 24x7

to monitor your website and have it instantly notify you via text and email if it goes down.

2) When it goes down, first reach out to your website provider to make sure they are aware of the issue. It's possible it may not be a widespread system outage and only your website is affected.

3) Contact your paid search and social media ad providers to pause all ad spend. Even better, have a call-only ad campaign created and ready to turn on for instances like this.

4) Let your staff know that the website is down and provide an ETA if available. Also be sure to stress the fact that they can still view the inventory in the CRM, on third party listing sites, etc (some salespeople tend to think of reasons not to work).

5) Post on your dealership Facebook page that your website is down and offer an alternative option. A) Either call / visit us. OR B) Link to a third party listing site, this can be a slightly slippery slope though because then they may end up looking at competitor's inventory and your third party site could use the spike in traffic to try to justify a price increase.

6) If it begins to become a more regular occurrence with your vendor in particular, consider looking for a more reliable website partner if they are unable to provide steps they've taken to reduce the likelihood of it happening again.
I respectfully disagree. I'd ask for my money back for the downtime and light a match under the asses of all automotive website hosting companies. If that process catches on with dealers, then maybe, just maybe they'll come up with a fail safe / backup plan (which they don't want to spend the money on) and hopefully, it becomes standardized across that market. I get it's a rarity with DealerOn and if you dig, you'll find I've heavily supported their efforts and across many auto discussion sites.
Let's all wait for Dealer.com sites or another group to go down and say, "yeah, it's ok..." Where do the excuses end? Sorry, expectations should be much higher.
Last edited: