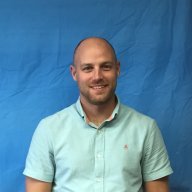 Apr 22, 2009
416
74
Awards

1
First Name

Ryan
So here we are in 2019... almost 2020.

I rarely stumble across any dealership blogs these days. Have dealers officially given up? Has all the focus moved to social media? I know video is all the rage, but certainly some folks are still reading.

We just moved our dealership website to eDealer (I'm in Canada) as apart of the GM program (bye bye CDK). One of the main reasons I chose eDealer was because they were built on Wordpress and we would be able to pump out some content in-house.

I'm just starting to map out how this blog is going to look and what we are going to focus on. It's actually kind of exciting starting from scratch with this initiative.

One of my favourite (yes thats how Canadian's spell it) dealer blogs is:


They do what a dealer blog should do (in my opinion).... ANSWER CUSTOMER QUESTIONS.

Curious to hear from other refreshers on the importance of a dealership blog today.