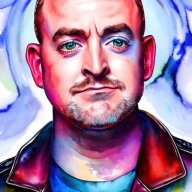 Apr 22, 2009
91
112
First Name

Zach
Manager, Client Success
Since the launch of marketing the end of 2019 Driven Data has grown 4x. Due to this growth we are expanding our Client Success team to meet the needs of our dealer partners. As the first digital marketing solution that was developed on a foundation of pure analytics Driven Data has the unique capability to help dealerships bridge the gap between marketing, sales, and operations.
What we do:
Since our founding in 2015, our mission is to help dealerships sell and service vehicles more efficiently. This is possible by leveraging the vast amount of data dealerships produce in a single platform purpose built to drive real-time continuous improvement. The technology that drives this is only as strong as the dynamic leaders that enable our dealership partners success.
What you will do:
Communications:
Responsible for day-to-day relationship management and champions the adoption and ongoing use of the company product in the dealerships.
Have an in-depth understanding of the product functionality and related services as well as an overview of the technical functionality to train effectively and communicate appropriate usage
First point of contact for our dealerships, handles issues and follows up on those that have been escalated.
Provide best practice knowledge of the product into the client organization to support the company's value proposition to its dealerships
Design strategies that work with the culture at the dealership we support. Understand their market, people, growth objectives, brand requirements, as well as the barriers holding back their potential.
Be the meeting they look forward to, the trusted person they rely on, and the expert that helps them navigate the challenges of modern automotive retail.
Data Analysis:
Leverage the power of our platform to drive insights that lead to real change by educating and training on the advanced analytics and metrics for both variable and fixed operations.
Prepare in advance for each customer facing performance review. Understand the critical metrics within the dealership's account, what impacts them and how we are directly addressing them with specific marketing or process improvement recommendations.
Collaborate with internal teams to design new product features to better enable our ability to tell the story of their data, how it affects them and how our product has impacted their dealership.
Let the data doing the talking. Deploy a fact-based, scientific approach to critical thinking and solution recommendations.
Marketing Solutions
Work directly with the Media Architect team to showcase the performance of our digital marketing following the Awareness, Consideration, Action phases.
Guide our dealership partners marketing strategy by gaining a deep understand of why customers should do business with them.
Work directly with the Graphic Design team to develop assets that improve campaign performance.
Proactively review marketing attribution and campaign performance highlighting successes and diagnosing opportunities.
Support each account with progressive marketing strategies that drive down the cost to acquire customers leveraging one of their most valuable assets, their data.
Who you are:
5-7 years of automotive retail experience or 3-7 years of automotive SaaS client success
Advanced understanding the automotive industry metrics and KPIs within dealership reporting across each department.
Deep understanding of the automotive technology landscape, from CRM, DMS, Website, Inventory and Digital Marketing
Communicate well both orally and in writing and demonstrate business and financial acumen in your daily work
Know how to establish rapport and develop meaningful relationships with your clients
Negotiate effectively, finding the win-win solution to problems
Proactively solicit feedback, ask clarifying questions and resolve issues in a non-confrontational way
Ability to perform as part of a larger team and work independently to schedule and prioritize your work
Regularly assess your own performance and adapt your work to achieve better results
Must believe in what you do and feel a vested interest the company's success
4
Reactions:
Jim K, john.quinn, Rick Buffkin and 1 other person