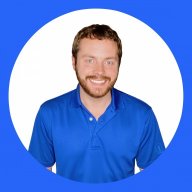 Mar 21, 2012
435
523
Awards

1
First Name

Ryan
FYI keep in mind you have less than 61 days before dealers are no longer allowed to list vehicles automatically on Marketplace via a catalog:
HUGE NEWS - On September 13th, Facebook Marketplace will stop offering free organic vehicle listings for car dealers on Facebook Marketplace. Vehicle and Home Listings from Partner Catalogs Will Be Discontinued on Facebook Marketplace Note: Dealers will still be able to manually post...
forum.dealerrefresh.com
Moving forward, if you want your vehicles listed
organically
on Marketplace, you'll have to add (and delete) each vehicle manually.
This is a monetization move to push dealers to run paid ads on Marketplace via their catalog.
1

1
Reactions:
craigh and Alex Snyder