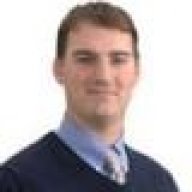 Jan 7, 2010
93
33
First Name

Chip
Posted on their blog here:
Official Google Blog: Making search more secure
This, right now, will only affect logged in users, which should give Google a pretty good Beta test period before rolling it out for all queries. What does this mean? Sites will no longer receive the keywords someone used to find your website from Google. This will make it very hard to monitor and measure an SEO campaign. Sites will NEED to sign up for their Webmaster Tools product (free(ish)) to get a list of the top 1000 terms your site was clicked over for.
What does this also mean? Any sort of behavioral or targeting your website does based on the search term will stop functioning (again, for logged in users only right now).
I haven't been able to track down any info on whether or not Google Analytics Premium will be affected by this change too, but I suspect this data will still be available. Regular Analytics users will NOT have access to this data.
-1 Google.
Chip-