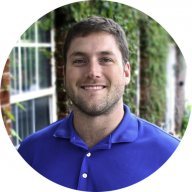 Jan 31, 2018
66
57
First Name

Dane
A topic about content in another thread got me to thinking about this.

There are some longstanding, effective tenets of good copywriting that dealerships and their agency partners still break.

How important is quality copywriting to your dealership?

Do you think there's a lack of education on this topic in automotive? Or is there something else that has us still a little behind. And, for the record, it's not just automotive either. Perhaps it's a small business issue across all verticals.

Thoughts?

I appreciate you all!