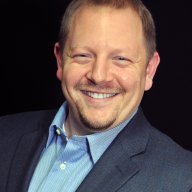 May 1, 2006
2,934
1,658
Awards

1
First Name

Alex
@Wesley
made a point in another thread that has had me thinking about the entire internet lead response situation. That point:
It took my fastest sales rep 7 minutes to build a cash quote response from the CRM...
If we pair an internet person with roughly 300 new leads a month it means we are putting 75 new leads on that person every week. If 7% close then the math says we're also working 70 from the prior week. So, if we just concentrate on 2 weeks worth of leads (which is probably pretty accurate) then each internet person is working 145 leads each week.
Let's also assume this person works 50 hours a week, doesn't play on Facebook, never takes a lunch break, isn't flipping quarters with the salepeople, training, talking to vendors, entertaining a Shift rep, meeting with a boss... is spending 50 hours a week ONLY answering internet leads.
That means this person has enough time to respond to 3 new internet leads per hour: 145 leads ÷ 50 hours = 3 leads per hour. Not bad! Easy peasy.
A fresh lead comes into the CRM and the mission is to stop the clock as fast as possible. Send the template. That takes less than 10 minutes.
Now it is time to put the quality effort in... pick up the phone.
6 minutes to leave a voicemail, log the call in CRM, and compose an email saying "I left you a voicemail to discuss your future car yadda yadda yadda."
9 minutes if they answer the call because it is time to collect their "is the car available, how much is it, can I get approved, how much is my trade" questions and then promise something that shouldn't have been promised because we're excited someone actually answered the phone
7 minutes to check the spreadsheet for the approved discount, find the invoice on that car, do the math to get it to $200 over invoice, and send that price via email
11 minutes if there is any change to the approved discount because it is time to call or walk to the desk
11 minutes again because they now want a payment
11 minutes again because they won't schedule an appointment without a trade number
11 minutes again because they now want an out the door price
11 minutes again because they said they drive 15,000 miles per year
It takes, on average 11 minutes, to hit the desk for anything right?
5 minutes to check availability because we don't want to lie to a customer
How long does it take to provide a quality response to an internet lead?