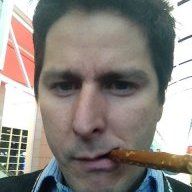 Mar 17, 2011
201
94
First Name

Ryan
Enough data has been shared over the last several years to prove that displaying a discounted price from the MSRP on a new vehicle online yields more showroom traffic and sales, though often less leads. We're already past that argument. Surprisingly, though, another debate is rearing its ugly head.
The decision as to whether or not email a discounted price on the first response
is still hotly debated.
With that said, the call-to-actions on your SRP and VDP will determine what information you first offer, making this a no-brainer.
Whether it is a little or a lot is determined by the needs of the customer, not the desire of the dealer. Addressing price sooner rather than later can win you both the price-driven and the price-conscious.
Avoiding it earns you nothing.
So, what say you? How much pricing information do shoppers need before coming in?
For more on the subject, read Joe Webb's
entire piece on the DealerRefresh Blog.