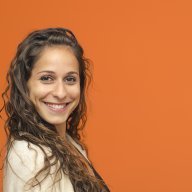 Jul 13, 2016
16
1
First Name

Ilana
The auto industry's move online comes in response to people's comfort with digital platforms, and their newfound expectation for ease and simplicity. Dealerships who make their websites consistently useful, valuable, and convenient will capitalize on customers' expectations and gain more leads. And brick-and-mortar showrooms that similarly simplify and prioritize ease will build loyalty.
So should dealerships stress over the new transition for the automotive industry? Or should they embrace this change as an opportunity to give consumers what they're looking for and bring more buyers from their digital showrooms to their brick and mortar showrooms?
Here are five ideas you can use to improve the shopper's experience on your website:
Use smart targeting
Engage your customers in multiple ways
Find solutions for customers to start the buying process online
Make your website easy to navigate
Provide quick follow-up.
To read the full post, click
here
.