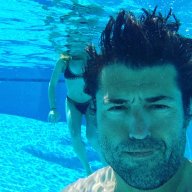 Dec 30, 2009
1,892
494
First Name

Yago
It's the buyers responsibility to set standards and police the work.

It's the vendor's responsibility to earn the buyers trust & become an irreplaceable partner.

When I see pics like this, I sense the dealer managers don't know how bad the pics are. I'd bet they're too busy, too tired and don't know where to start to fix this. If I were a inventory vendor in this town, I'd call Yago and he'd close that sale on the first visit
Joe,
Thank you for the lead but... we only service a small part of the country with this particular service.
What is important is why.

The photo/data business requires: A good data effort, scheduling (operations), equipment, photo ability, some technical skills (support), and more than anything; a lot of heart to put all of them together every day.
It really relies on hardworking people with an interesting set of skills, willing to work alone in-usually-too cold or too hot weather conditions.
So the reason why we didn't expand this business too much is because you can only go as far as the people we find, it is not easily-quality-scalable (from a one company POV).
I have had dealers cancel my photo service because my guy missed cars in the back (but he had no access to the back!), didn't do an expensive cars (but the manager was driving it), the photos look dark (and it rains in WA or OR for 90 days straight), the guy missed 3 cars (it rained so much that the equipment just failed, so we sent another guy next day), didn't show up one day (even though we have back up, we have 5 guys with flu after raining for 90 days and 30F), someone that needs a job right now undercut our service for $2 (so the dealer sales 50 cars and it will save $100/month), etc.
So what we changed was our notion of growing as much as we could to growing with the dealerships that want to work with us. Focused on photographer retention (health insurance for all full time photo guys before Obama made that cool), guaranteed salary even if the dealers don't sell the cars (usually photographers get paid per piece only); photographer technical knowledge, and above anything--on time service (we always show, because we have enough support guys behind it).
From my experience after seeing dealers go back and forth for years (Bruce Titus cancelled and hired us back 5 times in the last 5 years) I recommend that you forge a strong relationship with the people doing this.
There is not a lot of money in it, it requires smart people, and it takes a lot of heart. Not put all those together.