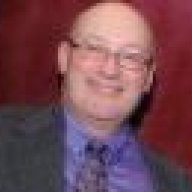 Sep 16, 2009
111
2
First Name

Mitchell
I love competition! It makes me, and hopefully my dealership, better as it keeps you on your toes to keep thinking outside the box and come up with unique and interesting ideas. We all use SEM and SEO to get the jump on our competition and I for one would never begrudge a dealership for bettering me. I will, however, try to one up them next time.
I also believe the expression All is fair in love and the car business is not true. I have always tried to do things on the up and up with fair competition without resorting to untruths. There is a dealer in our market that I feel is operating in a less than ethical way and I'm curious how everyone else feels. Is what they're doing part of the game or is it just over the line.
What they are doing is getting P.O. Boxes in our immediate area, (Our Area Of Responsibility as Acura puts it) and putting up false Google Map locations (Their Princeton location is smack in the middle of Princeton University). We've tried diplomatic ways to get them to stop to no avail. They had pulled it down for a few months but now they're back with force.
Is this fair business practice or over the line? If fair, then should I begin a war they can't win or, maintain my dignity and fight unfair with fair?
Any thoughts would be appreciated.