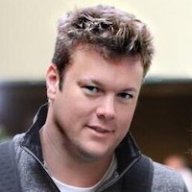 May 1, 2005
3,857
1,388
Awards

2
First Name

Jeff
Can we actually take a pole once this is over and see which dealers actually saw an increase in digital retailing deals? Still a skeptic over here that it is anything more than a lead driver and changing my CTA buttons on my website to "AT HOME TEST DRIVE" seems to be just a easy and costs $0 in ad budget. Would like to be proven wrong if someone has data they want to share.
I think that's a great idea
@John V.
- let's see what we can get together after all this settles. I'm in the same camp as you. I don't see Digital Retailing making some climb in usage. But it sure makes for a great marketing ploy for the vendors that offer the service.