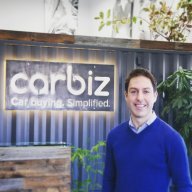 May 17, 2010
34
19
First Name

Evan
Large Independent in Baltimore looking for an experienced sales/desk manager. Looking for someone with a great attitude and eager to earn. Must be proficient in F&I and have the skills to desk prime and sub-prime deals.

About us: We sell from 120-150 per month and have a $7million inventory. Brand new Indoor showroom and separate 20 bay service facility and reconditioning center. Great reputation and looking to keep it that way! Only looking for someone who does business "by the book.â€

Offer medical, 401K, etc…

Email resume if interested.