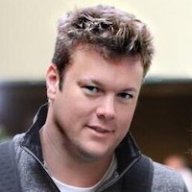 May 1, 2005
3,895
1,410
Awards

2
First Name

Jeff
@Greg Gifford
is back!! And he has a TON of SEO strategies to share this Friday.
Are you ready for the upcoming Google changes in May?
Have you changed your SEO strategies since COVID?
How are you judging SEO success these days?
These are just a few of the topics we'll be hitting with the
infamous Greg Gifford
on RefreshFriday this week.
Join us at 1pm Live on Facebook ->
https://www.facebook.com/dealerrefresh