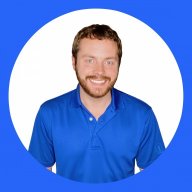 Mar 21, 2012
487
602
Awards

1
First Name

Ryan
If/When I make a change, it would be to Drive Centric at this point as they seem to have started developing from a base of the USER. The only thing keeping me on VinSolutions is our rep can fill the gaps. If he leaves, we leave.
Now that you've been settled back at the store for a while, are you considering making the switch from Vinsolutions to DriveCentric?
Plus might be a good timing opportunity with the current inventory shortage?