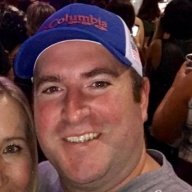 Apr 29, 2011
437
205
First Name

Chris
This had me thinking...

When a customer is at the dealership and showrooming, where exactly do most consumers go?

- Current dealers website (using it as a tool)?

- Dealers website of the competition (looking for price and inventory)

- Classified website like Cars.com, AutoTrader or CarGurus?
I actually was in a similar situation last week. Surprisingly, I kept looking for online calculators to compare numbers they were providing me, adjusting certain items to see what a better choice was (take the 0%, see what APR they used to get their number, how they calculate tax, etc.). I did do my homework, and the dealer I visited was a high volume store with a great selection of vehicles. I actually think most of your informed customers "showroom" before hand and know the competitive numbers, but might revisit those same sites just to validate the numbers again while at the dealer. For me, a couple hundred dollar price difference from Dealer A to Dealer B doesn't bother me.
Looking around the dealership, I think most of the people there were walk-ins and weren't equipped with a ton of information. I think those that "showroom" at stores have done it already as part of their buying process and are just validating at the store. To me, it takes too long to seek out new information in those types of situations. Do most dealers offer free Wifi?
1
Reactions:
1 person