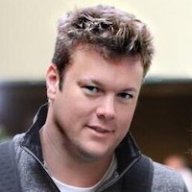 May 1, 2005
3,778
1,340
Awards

2
First Name

Jeff
Does "your presence is your leverage" work anymore? What about "just get them in?"
Did your sales desk miss that whole virus quarantining thing? It shouldn't be surprising that some stores have gone back to business as usual, but Phone Ninjas' Mike Hoyser is going to tell us how phones should be handled in 2020.
Like DealerRefresh to watch the show and get notified when we go LIVE. Watch it on the
DealerRefresh Facebook Page
at 1:00 PM Eastern today.