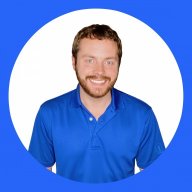 Mar 21, 2012
379
442
Awards

1
First Name

Ryan
Why doesn't NADA and/or NIADA launch their own online inventory classified website?

What's in it for them?
It dramatically increases the allure of being a NADA/NIADA member = adding new members + ability to justify higher membership dues.

What's in it for dealers?
Being able to cut expenses by potentially eliminating Autotrader/Cars/Cargurus once the newly created NADA/NIADA marketplace starts to generate results.

What's in it for consumers?
The ability to shop the largest selection of inventory available online.

OEM's like Ford are launching their own online marketplace for used cars (Ford Blue Advantage), it only seems natural for NADA and NIADA to jump in the mix.