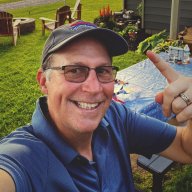 Apr 7, 2009
4,076
1,582
First Name

Joe
For those creative souls looking for insights into webrooming's* impact into ecommerce, the Best Buy (BBY) leadership story can give us insights into automotive retailing.
Best Buy Stock Jumps On Q2 Earnings Beat As Same-Store Sales Rise
http://www.investors.com/news/techn...umps-on-q2-earnings-beat-comp-sales-increase/
The BBY leadership story is nothing short of amazing. They knew they were about to become BlockBuster, or, Radio Shack. Using my decades of building retail stores, I've watched BBY leaders make a big ass bet to re-invent their sales floors (both ppl and merchandising displays) Rather than fight shoppers with smartphones, they embraced them. It was Leadership's goal to swing showrooming into webrooming... and it worked!

Best Buy has be-backs!
Just like HD and Lowes is embracing buy online, pick up in store, the Best Buy showroom experience tees up BestBuy ecommerce.

kudos to BBY leadership and shareholders! BRICKS and CLICKS IS ALIVE AND WELL! (This bodes well for car dealers


HTH
-Uncle Joe

*showrooming & webrooming is an ideal shopping experience for
select products
, products that are:
complex,
are totally new,
are expensive,
have buyer risk,
are best examined in person (see, touch, smell, etc)
can't be shipped via UPS.
Last edited:
1
Reactions:
Xeps