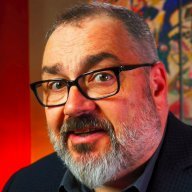 Jan 15, 2010
1,107
668
First Name

Ed
View attachment 2965

...Now, everybody knows that an average customer will visit 8 different websites in order to find the best deal possible online and then send an e-mail or make a phone call to the dealership...
The data doesn't back up that statement, Jorge. Everything I've seen says the average customer will utilize many more resources than 8, but the average customer will neither email or phone -- they just show up.
I'd love to be educated if there is new data.