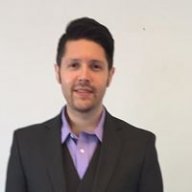 Sep 10, 2014
77
25
First Name

Derrick
The BDC at our store came under fire today for having responded to a customer's inquiry. The customer inquired about a vehicle asking "What is your best sale price." The consultant, of course, never answered the question or emailed the customer. A week went by.

We have emails that go out on the 3rd & 6th day one from the GSM the other from the GM. The purpose of these auto emails is to ensure we do not let opportunities (such as this one) through the cracks.

The customer responded to the GM email saying "I have asked a simple question and neither your manager or consultant will answer me."

As the BDC, we answered the customer. Now - what I want your guys feedback on is how I responded to the customer.

I replied to the email to the GM as if I were the GM. Reason being is because I felt that introducing a 4th person to mix was confusing, and unnecessary.

As the GM I said "I am sorry that we felt short in offering excellent customer service. I expect better than that. We can match the price on the same vehicle of which we have available."

Now, before I said that I asked the GM to review this lead. Not touting the fact that neither the manager or consultant answered the lead. The GM said I could match the price. Needless to say, the customer ended up coming in this past Saturday and purchasing.

But this morning I got ripped apart. One for giving a price. Two for answering the email as the GM (bet we are not the only store to do so), and 3 for not giving the lead back to the manager that did not answer the lead or get them into the store?

Are we a terrible BDC? As of 9AM we no longer can answer leads.