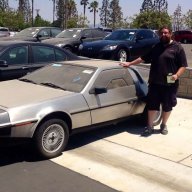 Oct 22, 2009
40
1
Awards

1
First Name

Patrick
Just had an issue brought up to me concerning our CRM, ReyRey Contact Management. I'll try to make the story as concise as possible.

Salesman A helps a customer who is in service, does not sell him a car at the time. Afterwards, he searches and finds client in contact management, adds a new prospect for him to record visit. Updates prospect with notes each time client is contacted. Customer comes in when Salesman A is off, salesman B sells customer a car. Salesman A noticies his customer's very unique trade-in in our bullpen when he comes into work. He proceeds to check conatct management to see who sold his customer a car. I'm sure much to his dismay; the prospect he added, along with all the notes have dissapeared. The client is no longer listed under salesman A's "My Clients". There is a strong suspicion salesman B's manager deleted the prospect.

My question is, is there any way we could see if this is indeed what happened or not? Is there a log or some kind of repository for deleted prospects? First time I've had this particular issue arise. The client is still in contact management, but the new prospect is gone, along with all notes and activites.

Any help solving this mystery would be greatly appreciated. Lets get our thinking caps on! Mine apparently is a bit worn out today.