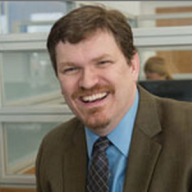 Jul 6, 2010
79
45
First Name

Baron
It's not often that you get a chance to tell a laugh-out-loud tale about a manufacturer screw-up, but here goes. It's auto related so I feel safe sharing it here even if it is adult in nature, although if you have delicate sensibilities you may want to skip this.

Anyways, in my opinion, the biggest problem I have seen with Chrysler over the years is that as a company they oft-times overlook details and don't exercise due diligence.

Case in point, a brand new color they have introduced; Snazzberry. Many of you may recognize this from 'Charlie and the Chocolate Factory', the lick-able wallpaper; "The Snozzberries taste like Snozzberries!". Yes,I know that there is a one letter difference, but really...

What many people do not know is that Roald Dahl hated the movie so much in subsequent books he used the word "snozzberry" as a descriptor for male genitalia, in order to turn the whole thing in to an adult joke (thelickable wallpaper takes on a whole new meaning).

CDJR, now basing a color choice off of this but not really thinking things through or doing their due diligence, has come out with a car color; penis.

Go ahead and look it up if you don't believe me. The moment I saw it I spent the next 15 minutes trying to catch my breath, and another 15 suppressing the giggles.